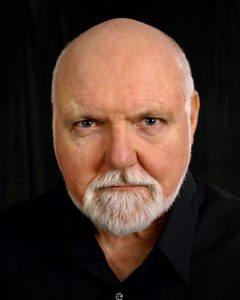 John has produced, written and directed several short film projects including the award-winning short, Windows Of White.
He also produced and wrote the shorts Just One, A Fly Flew Over, W(or)K,  Art Ephemeral, and With a B and is developing several new projects for Broccolo Creative.
John B. Lowe's Filmmaker Demo Reel (click for video)
ACTING FILM & TELEVISION
John recently played principal and supporting roles in the feature films, Trench 11, Wait Till Helen Comes, Juliana and the Medicine Fish, Reasonable Doubt, Silent Night and the TV Movie Snowed Inn. 
He has performed principal roles in many other feature films and TV movies such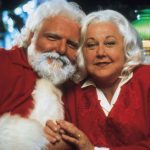 as  Radio Christmas, Christmas Connection, A Dream of Christmas, The Christmas Heart, Lucky Christmas, Locked Down, The Hessen Affair, The Secrets of Comfort House, Fido and The Butterfly Effect, with supporting roles in Trapped and Disney's The Ultimate Christmas Present.
John is a regular in the comedy series, Tiny Plastic Men. He was a regular in the APTN TV Series, Cashing In and the CBC TV series Nothing Too Good For A Cowboy.
John has made guest appearances on many TV shows such as Burden of Truth, The Pinkertons,  Less Than Kind, Millennium, X-Files, First Wave, The Immortal, Beggars and Choosers, The New Addams Family, Cold Squad and others.
John B. Lowe's Acting Demo Reel (click for video)
Represented by; Tyman Stewart,
The Characters Talent Agency (click for website)
tyman@thecharacters.com (604) 733-9800
John B. Lowe's Film & TV Resume (click for pdf)
John B. Lowe on IMDb (click for website)
ACTING THEATRE 
John has appeared on many stages across Canada. He recently played Ghost Of Christmas Present in A Christmas Carol at the Royal Manitoba Theatre Centre  (RMTC) and Winston Churchill in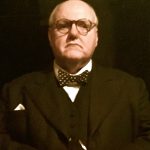 The Mirvish / RMTC production of The Audience.  He also performed in Unnecessary Farce and Harvey at RMTC. John originated the role of Ernie in Rick Chafe's critically acclaimed play, The Secret Mask, at Prairie Theatre Exchange (PTE) as well as The Savannah Disputation and Having Hope At Home, also at PTE.
 His many other theatre credits include, Here On The Flight Path, For The Pleasure of Seeing Her Again and The Drawer Boy for Sunshine Theatre, An Inspector Calls for The Chemainus Theatre, Measure For Measure and Love And Anger at The Citadel Theatre and appearances in Dear Santa and Over The River and Through The Woods for Western Canada Theatre.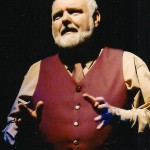 John B. Lowe's Theatre Resume (click for pdf)
TEACHING & COACHING
John B. Lowe, has taught acting for many professional and community film and theatre programs since 1989,  
John was the School and Community Programs Director at PTE Theatre & Film School, for 10 years, where he  taught and coached emerging and established professional actors, specializing in theatre and acting for the camera.
John has facilitated Corporate training workshops for such organizations as: CHUM Radio group, Aboriginal People's Television (APTN), Winnipeg Chamber of Commerce, University of Winnipeg, Manitoba Hydro and Manitoba Parks.
He has taught acting, theatre and film for many Arts and Academic organizations including The University of Manitoba, The Citadel Theatre, Sunshine Theatre, Western Canada Theatre, The Okanagan School of The Arts, CATO and others. He also spent four years as the artistic director of St. Albert Children's Theatre.