Broccolo Creative provides Acting Classes and Coaching for  professional actors. We also design and facilitate professional development workshops for  Companies and Community Groups. 

NEXT SESSION –2020 SUMMER DATES TBA
COMPANIES & COMMUNITY GROUPS
for information about coaching and acting classes email; johnb@broccolocreative.com
INSTRUCTOR John B. Lowe, has been a professional actor for over 30 years (see bio) and has taught acting for many professional and community film and theatre programs since 1989.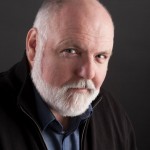 John was the School and Community Programs Director at Prairie Theatre Exchange, for 10 years, where he  taught and coached many emerging and established professional actors, specializing in theatre and acting for the camera.
He has taught acting, theatre and film for many Arts and Academic organizations including The University of Manitoba, The Citadel Theatre, Sunshine Theatre, Western Canada Theatre, The Okanagan School of The Arts, CATO and others.
He spent four years as the artistic director of St. Albert Children's Theatre where he trained many young actors and directed numerous large cast Musical Theatre productions.