Broccolo Creative produces SHORT FILMS & SoLowe Shorts. under the direction of actor, filmmaker and teacher, John B. Lowe. 
(SEE ALSO SoLowe Shorts)  
Short Film Reel
Video 09:15 min.


An overworked man is isolated from reality in a locked office which becomes a surreal world. He escapes into alternate realities from unfulfilled dreams which turn into nightmares and he struggles to return to his family and the real world.
Principal Credits:
Producers John B. Lowe & Randy Apostle
Writer/Director John B. Lowe
Design Brenda McLean
Cinematographer Andrew Forbes
Editor Laurence Véron
1st AD & Postproduction Daniel Lavoie
Windows of White
Film 10:36 min.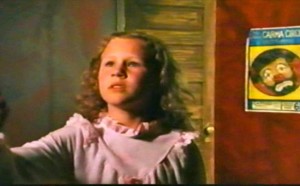 Windows of White is a moving, dream-like film that explores the relationship between a woman's memory and her imagination. A young girl pursues a character that disappears from a painting on her bedroom wall. She enters a world where memory blends with imagination and she discovers that the present is only her past remembered.
Principal Credits:
Producers John B. Lowe & Eva Colmers
Writer/Director John B. Lowe
Cinematographer William E. Hornecker
Editor Scott Parker
Scenic Artist Angie Rees
Composer Paul Morgan Donald

Awards and Nominations:
Windows of White was nominated in 6 categories of the 2000 AMPIA Awards
nominations for: Director, Art Direction, and Composer.
Windows of White won three 2000 AMPIA awards ("Rosies") for:
Best Short or Vignette John B. Lowe/ Eva Colmers, producers
Scriptwriter – Shorts Film John B. Lowe
Cinematographer – Short Film William E. Hornecker
Windows of White was screened at the following FILM FESTIVALS:
Odense Film Festival (Denmark) (2000)
Toronto World Wide Short Film Festival (2000)
Dawson City Film Festival (2000)
Victoria Independent Film and Video Festival(2000)
The Chicago International Children's Film Festival (2001)
Art Ephemeral is a mock documentary about a pompous art historian who pursues an eccentric temperamental artist, creating a conflict of Canadian Cultural proportions.
Principal Credits:
Producer/Writer John B. Lowe
Line Producer David Woodford
Director William E. Hornecker
Starring Shaun Johnston
Editor Denny Lajeunesse
Produced with OSIF
(Okanagan Society of Independent Filmmakers)
Awards & Nominations:
Okanagan Film Festival 2006
3 Awards for Creative, Technical & Overall
With A B
Video 6:26 min.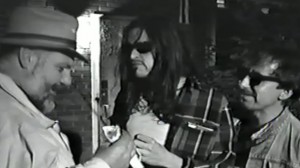 What does the 'B' stand for? Asked and answered. Again and Again. A goofy old skool improvised video comedy.  
Principal Credits:
Writer/Director John B. Lowe
Cinematographer Derek "Buzz" Sharplin
Music by Dave Clarke
Editor Wes Miron
Starring:
Ian Ferguson
John B. Lowe
Ron Pederson
Tom Edwards
Paul Morgan Donald
Stephanie Wolfe
Mark Meer
Lenne Greenwood
Dave Clarke
John Hudson
Eva Lowe
Madeline Lowe
Miranda Lowe
Janet Powers
and the friendly postman